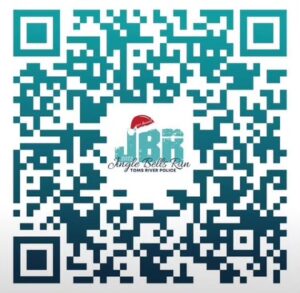 2023 – 5k Race
One-Mile Fun Run / Walk and Kiddie Dash
Sunday, December 3, 2023
Kiddie Dash – 2:45 pm
1-Mile Fun Run – 3:00 pm
Jingle Bells 5K run – 3:30 pm
​We are back! The Toms River Police Foundation is proud to present the 2023 Jingle Bells Run in historic downtown Toms River!
The 24th Annual Jingle Bell Run will be held on Sunday December 3, 2023 along a relatively flat course through downtown Toms River and scenic neighborhoods. Proceeds from the race will help fund scholarships for local high school students as well as our 2023 spotlight charity, the RWJ Barnabas Health Field of Dreams in Toms River. The Field of Dreams is a privately funded sports complex that provides opportunities for special needs individuals of all ages and abilities to engage, explore and socialize together. They provide engaging and interactive areas, events for music and art appreciation, organized leagues for special needs baseball and basketball, as well as quiet spaces for observation, reflection, and reorganization. Their mission is to increase awareness of our special needs community and provide an inclusive environment in which they can play and interact together.
Bring your friends! Bring your family! Bring on the festivities!
T-Shirts – Guaranteed for Preregistered by 11/19/2023
https://runsignup.com/Race/NJ/TomsRiver/TomsRiverPoliceJingleBells5KRun